Dartmouth Town Hall Event
Saturday March 21, 2009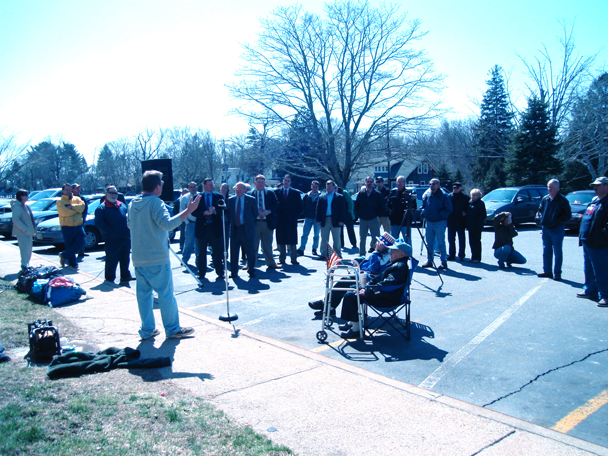 WSAR's Barry Richard speaks before the crowd. The crowd was about
equally divided between Democrats, Independents and Republicans.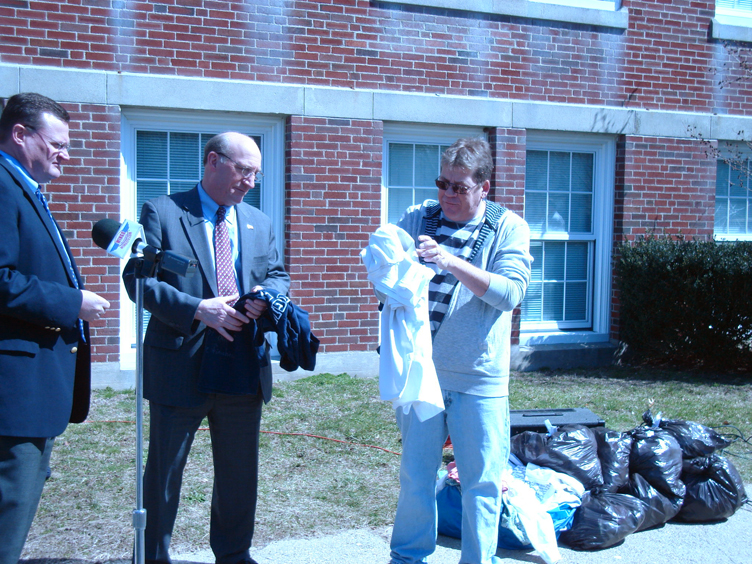 Wsar's Barry Richard shows T shirts that Southeastern Massachusetts
residents have presented to Richards to show that the State of Massachusetts
has taken all their money and so might as well have their shirts.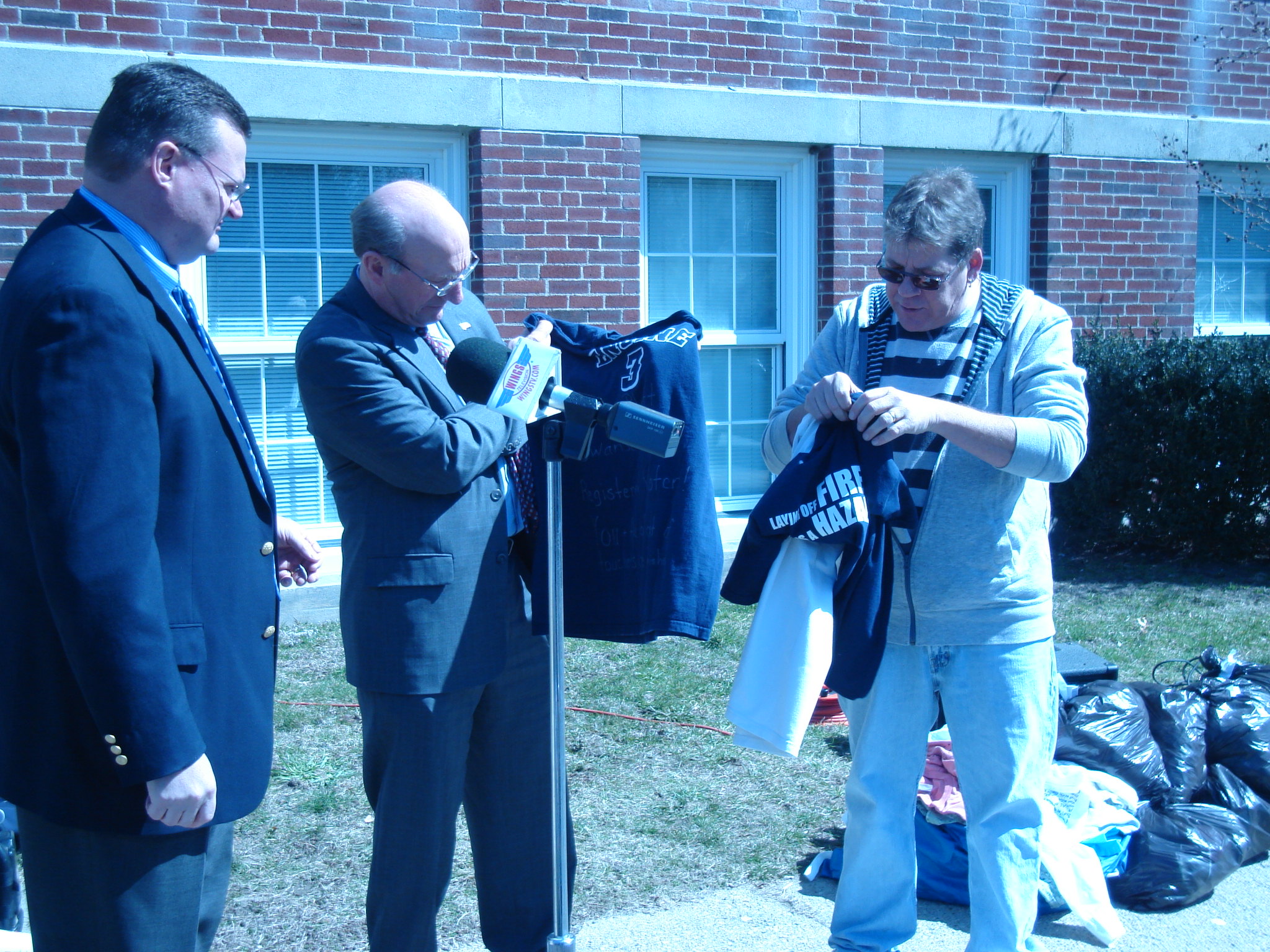 These two shirts are from the one of the Fall River Firefighters.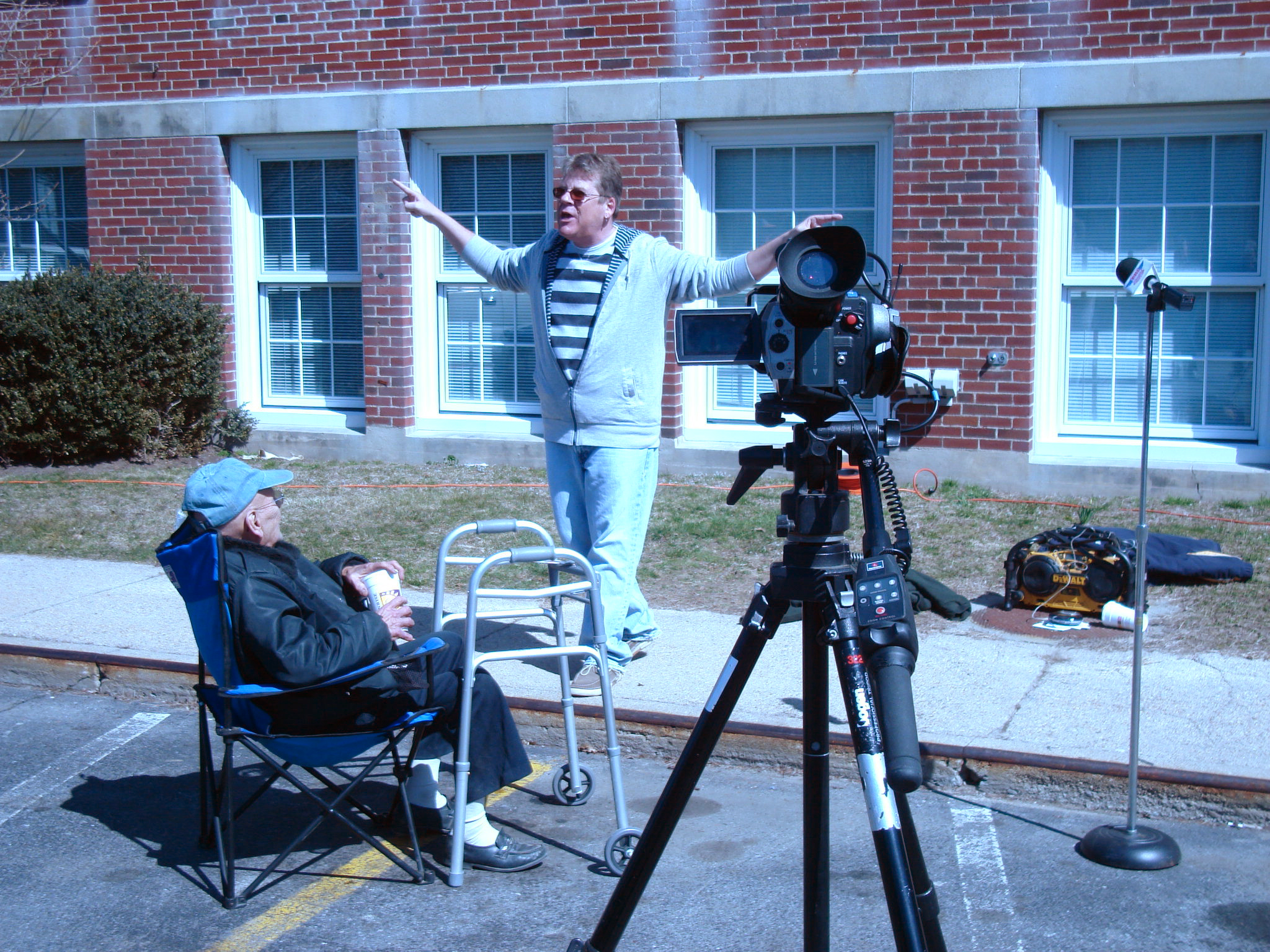 Barry Richard addressing the crowd as 88 year old "Moe" sits in
the front listening.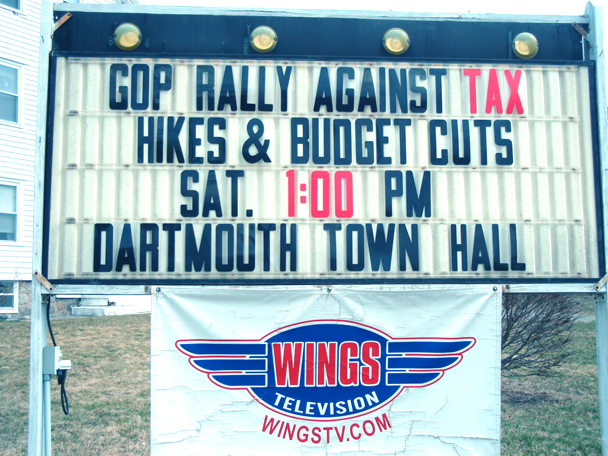 Our Fall River sign to help support the event.